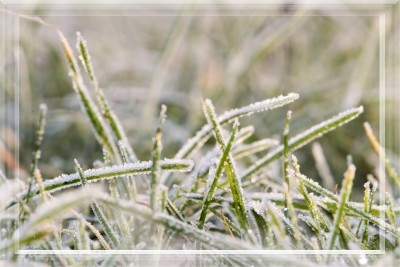 Winterizing your underground sprinkler system is critical with Michigan's freezing cold winters!
Water left in pipes and valves will freeze and damage them, which can even harm your home and property.
Did you know that not winterizing your sprinklers properly is the #1 reason for repairs in the spring? Not winterizing WILL cost you!! It's important to winterize your irrigation system early, it can freeze as early as mid-October in Michigan.
Schedule your appointment early!
We typically winterize irrigation systems from Sept. 1 – Dec. 15 each year. Winterizing systems any later is not recommended and we DO NOT guarantee any system from damage past Nov. 1st. Please call us prior to November 1st for procedures to help ensure your exposed plumbing lines are depressurized and drained.
Michigan plumbing code states to remove Vacuum Breaker valves throughout winter or wrap them with insulation and heat tape.
To winterize your irrigation system correctly,
we take the following steps.
Shut off the main water supply to the sprinkler system
Blow out the water from each sprinkler zone with an air compressor
Remove fertilizer or rust-blocker injection systems
Drain the backflow preventer and/ or vacuum breaker
Remove the backflow preventer and/ or vacuum breaker (if possible)
Shut down the timing system
We complete a checklist to ensure all steps are completed properly and also perform an overall system evaluation while winterizing to let you know of potential problems with your irrigation system that can be addressed in the spring.
It doesn't take long for us to properly blow-out and winterize your irrigation system, but make sure you do it before the ground starts to freeze or you'll have broken sprinklers that will cost much more to fix in the spring.
Contact us to set up an appointment to winterize your sprinkler system>
Spots fill fast, so call or email early to get your preferred day and time!!
Call: 616-608-3844